Liquid Waste Management
---
We at Hydro jet –eng liquid waste management division have a complete operation for handling your waste from Labeling, packaging, collection, transport right through to treatment and certification of disposal/recovery.

Our services include:

• Liquid Fuel Recovery
• Acid & Base Balancing, Transfer & Recovery
• Waste Ink and printing related material Disposal
• Chemical Treatment
• Waste Analysis
• Waste Oil collections
• Contaminated Soil Recovery
• Soil remediation
• Waste Water Treatment By-products
• Decommissioning of Oil Tanks & Waste Treatment Plants
• Heavy sludge Removal & Disposal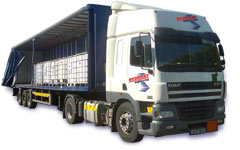 We provide the highest standard of service to our clients nationwide Licensed transportation of chemical & hazardous waste from your site. to a EPA licensed hazardous waste treatment facility & transfer station. We also offer free consultations regarding any waste disposal and storage issues. Our experienced Engineers will carry out a free of charge on-site evaluation.
---
---